UX Podcast & The talking tin
Since 2011, James has co-hosted the popular tech podcast UX Podcast. In 2023 James launched The talking tin, featuring audio versions of his articles
UXPodcast is a twice-monthly long-running podcast hosted by myself, James Royal-Lawson, and Per Axbom. Launched in 2011, UX Podcast is one of the oldest and most popular podcasts in its genre with thousands of listeners every episode, over 300 episodes, and over 2.5 million downloads.
UX Podcast is for people passionate about balancing business, technology, people and society within the realm of digital media. We hope to move the conversation beyond the traditional realm of User Experience.
Over the years Per and I have interviewed hundreds of inspiring and thought-inducing people from the design industry and beyond. We've also tackled specific topics, and given run-downs of articles we've read in our linkshows.
Latest episode
To subscribe or listen, just search for UX Podcast wherever you like to listen to your podcasts.
Website | Apple Podcasts | Pocket Casts | Spotify | RSS
---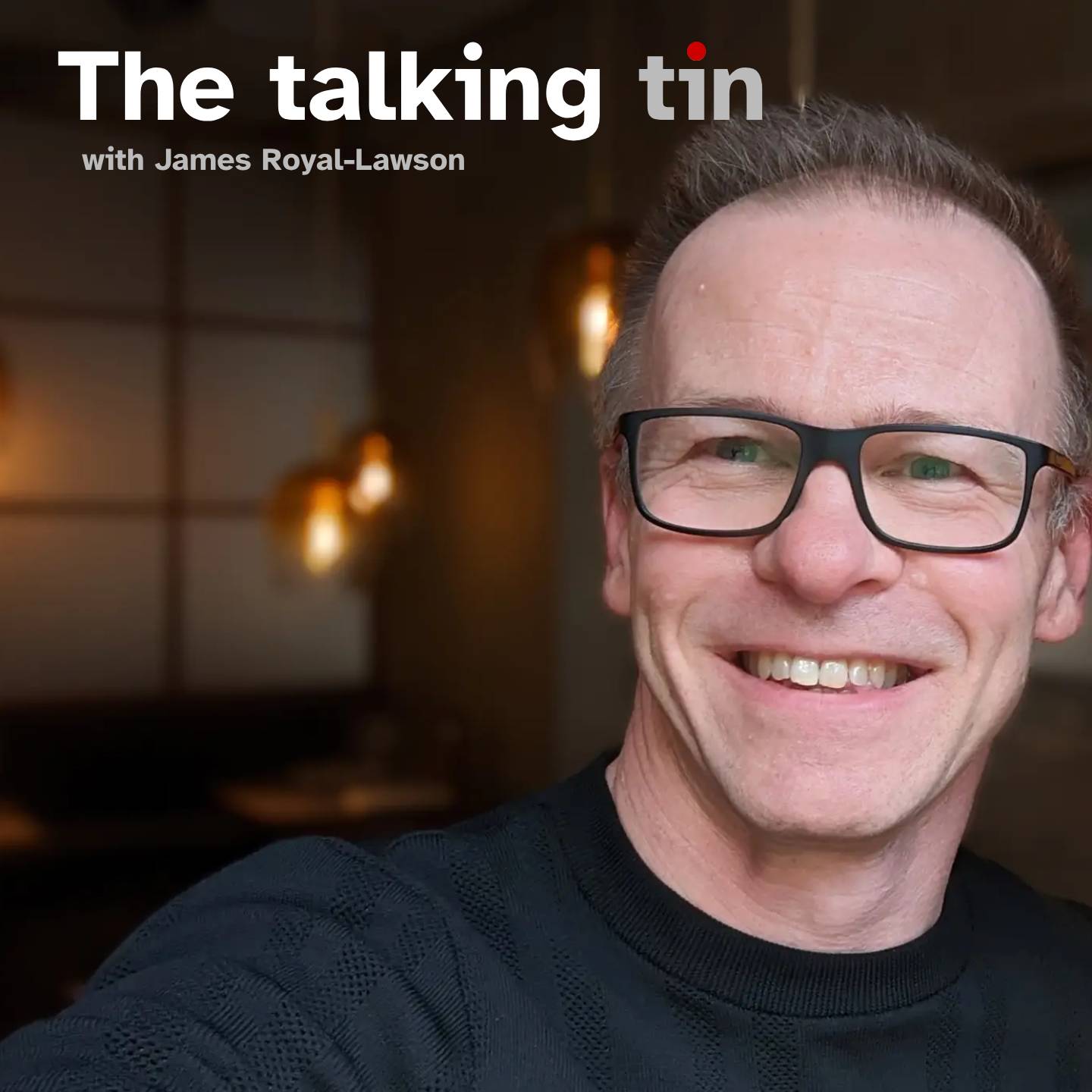 The talking tin with James Royal-Lawson is a podcast where James shares audio version of the articles published on this website, narrated by James himself.
This gives you the opporunity to enjoy the content published on this website in another format; through the voice of the author himself.
Latest episode
Acast | Apple podcasts | Spotify | RSS